Viking Signs provides the manufacturing expertise behind the TAGEVAC™ Emergency Evacuation System.
TAGEVAC™ is a simple & straightforward system for ensuring a building or group of buildings is evacuated in the case of fire or emergency.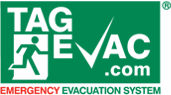 Using magnetic tags located within zoned, personalised tag stations and central control boards, this system allows Fire Safety Managers or Evacuation Wardens to check that all the zones in their responsibility are cleared. Additionally this information can quickly and easily be presented to Fire & Rescue Services personnel on their arrival – allowing them to prioritise their actions.

TAGEVAC™  is available in two main formats.
TAGEVAC™ Modular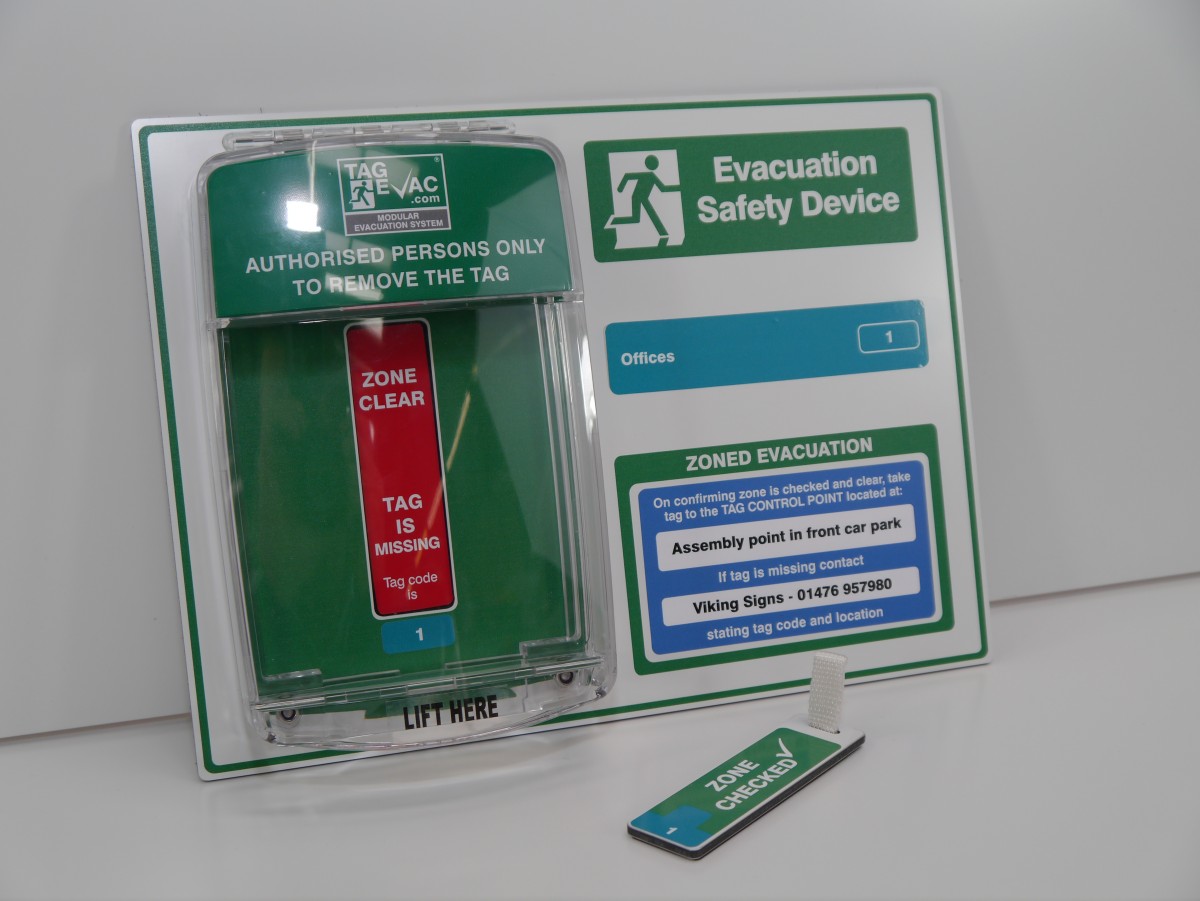 To ensure your Evacuation Plan stays up to date, consider our low-cost yet flexible modular system – perfect for temporary or permanent working environments. In-built simplicity lies at the heart of the design, so it's quick to order and set up, and easy to use.
You can order a TAGEVAC™ Modular system here:
TAGEVAC™ Custom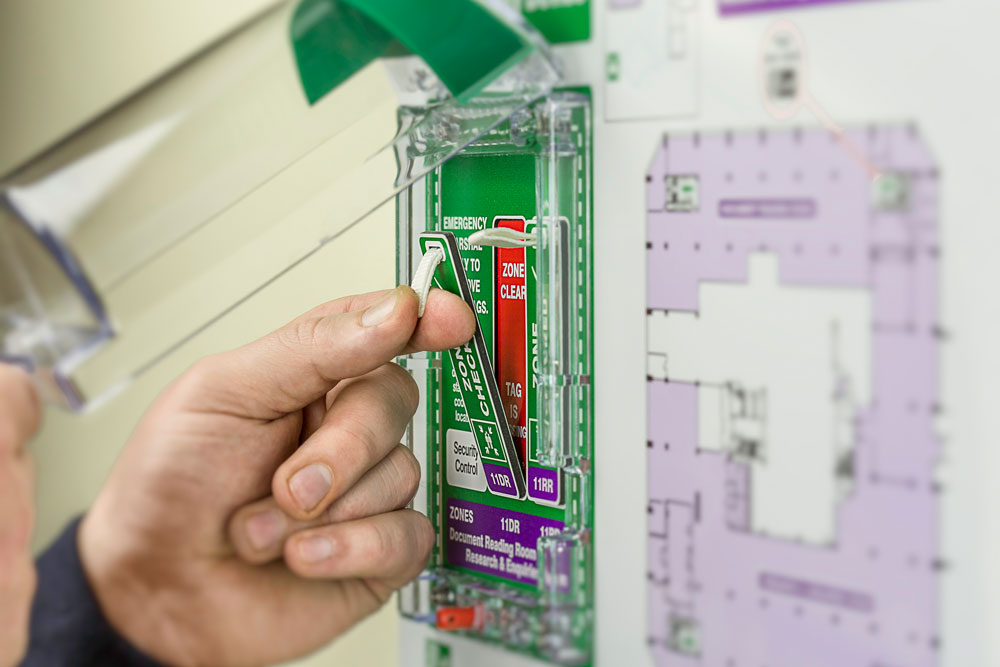 Constructed from individually cut and printed acrylic panels and powder coated steel backplates – the key components of the system, tag stations and control boards are high quality durable products manufactured in their entirety by Viking Signs in their UK production facilities.
The TAGEVAC™ Custom system allows for a solution tailored specifically for your organisation.
If you're interested in more details about TAGEVAC™ emergency evacuation systems – please contact TAGEVAC™ directly on 0845 50 40 999 or visit their website at tagevac.com
If you have a signage or graphic print product concept that needs manufacturing development and design for production support – please contact Viking Signs.