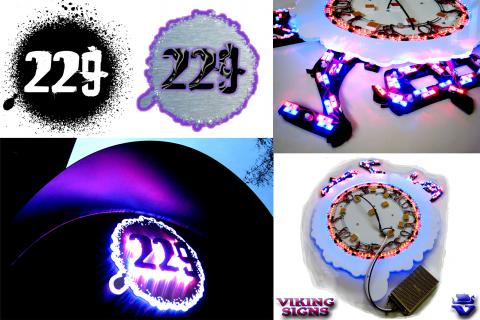 Viking Signs provides the complete bespoke signage service. This LED illuminated sign project for 229thevenue in Great Portland Street involved the complete design, build, test and installation of this custom illuminated sign.
From an initial concept based on their logo – design proofs were created. Once approved by the customer – detailed design and build at our factory in Grantham kicked-off.
Once assembly and testing were complete installation could take place, by our fitting team at the customer site in Great Portland Street, West London.
The main 229 sign is constructed from laser cut marine grade stainless steel and acrylic with over 200 leds providing the unique and striking image the venue wanted to project.
Why not let us create a sign that projects your image in the best light?