Digital Image Preparation
At Viking Signs we have the capability to create, enhance and manipulate your digital image, including working from printed documents or photography.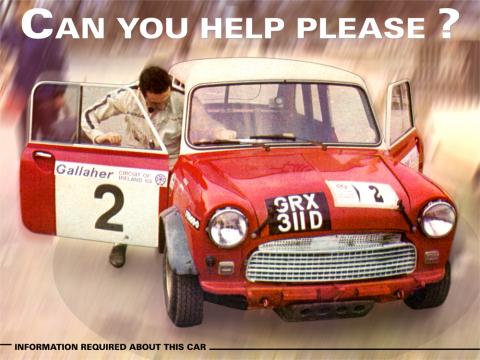 This digital image showing Paddy Hopkirk and GRX311D, a 1966 lightened and rally prepared works Mini, was taken from a 1969 original magazine print and enhanced by us for a restoration campaign by Mrs Pacey of Martin Pacey Cars in Grantham. If you have any information about or images of this classic 1966 works rally Mini vehicle registration GRX 311D – please contact her on 01476 593142.