Is your business close to a major highway ? Could you place a sign board in a prominent postion, promoting your business and attracting new customers ? Sign boards can be used to convey any message – information, directions, opening times, contact details, services offered, and of course your business name !
Viking Signs can design, manufacture and install a single or double sided sign board with the text, logo and images of your choice, in almost any location.
We use a number of specialist systems making it possible to install sign boards in a huge range of situations. They can be hanging – suspended from a ceiling or fence; post mounted – with rails and clips; installed in re-configurable clip-frames, attached to light boxes, mounted in aluminium frames, or even simply wall mounted.
We can install any mounting systems and the sign board itself, quickly and with minimum disruption to your business.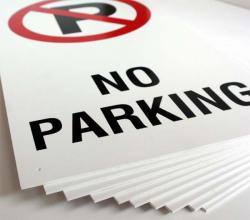 We can also advise on local authority planning regulations. If planning permission is needed, we unfortunately can't apply on your behalf, as you are required by the local authority to apply directly.