We can create a wide range of different shop fascias to suit your business needs. Using a digital image of your existing shop or business premises, we can create just the image you're looking for on-screen, for you to approve before work starts. This is then manufactured in our dedicated factory, ready to be either hand-fitted by us to your shop front, or supplied ready to fit yourself.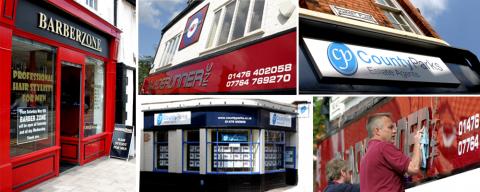 Shop front designs can range from simple but effective signs using cut vinyl lettering, flat cut letters or moulded letters, to high visual impact signs using light boxes or custom made LED illuminated letters.

See our page on sign materials for more details on the range of finishes that are available.