Sign Materials


Lettering Systems
Vinyl lettering
Computer Cut Vinyl lettering has revolutionised the sign making business. This hardwearing material can be cut into any shape and comes in a wide variety of colours. Different colours can be combined into images and logos and provides an eye catching display.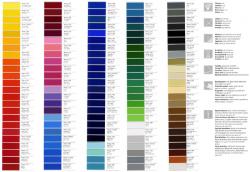 There are many speciality vinyls for specific applications such as translucent vinyls for use in light boxes, reflective for road signs and vehicles and etched glass effect vinyls for windows.
Translucent
Translucent vinyls can be used as backings, or in lettering and logos. Because they allow light to pass through them they are ideal for use on windows or on translucent perspex. Viking Signs offers an etched glass effect vinyl which on its own or with other translucent vinyls can be used over windows and is often used in restaurants and pubs. Translucent vinyl can also be used to great effect in light boxes.
Reflective



Reflective vinyl of the type that is used on road signs and emergency vehicles. Viking Signs can offer the design of your choice in reflective vinyl. This material is obviously ideal for road side signs that need to be visible at night, it can also prove a very eye catching way in which to livery your van or car. Very effective on taxis.
Flat Cut & Moulded letters



Letters can be cut from acrylic, high density pvc or metal, providing a large range of finishes and colours. These can be bonded directly to the sign or fixed to a wall using stand-offs.
Plastic moulded letters which are supplied in a wide range of colours and fonts and can be fixed to the sign or directly to a wall.
Backing Materials
High Density PVC
High density PVC is a cost effective, lightweight plastic that is used as the basis of many modern signs. It comes in a variety of colours, finishes and thicknesses and can be set in an aluminium frame.
Acrylic
Acrylic can be used to produce a high quality sign in many different colours. The sign is usually finished by mounting in a frame and is also used in light boxes.
Aluminium composite
A thin aluminium skin bonded to either side of a polyethylene core material produces a strong and durable but relatively lightweight product. This material can be used for sign boards, or any applications where a tougher material is required.
Heavy Duty Aluminium Signs



Hardwearing vinyl when combined with heavy duty aluminium posts and panels form road ordinance quality signs. This is the ideal combination for any sign that needs to be particularly hardwearing like site direction boards. Also ideal for use in public areas where signs that are hardwearing and durable are needed.
Swing Signs and A boards



Vinyl lettering and graphics can be applied to these free standing signs.
Light Boxes
Light boxes are often seen over shops, especially restaurants that are open at night. Light shines through a coloured acrylic background illuminating what looks like a normal sign by day. Viking Signs has created and installed a number of different light boxes. Our vinyl printer means that we can incorporate particularly eye-catching designs.